---
If you haven't seen this yet you will want to. If you have seen this, you may want to watch it again. It was sent to me by a friend. In this podcast the great Chilean writer Isabel Allende, speaking at the 2007 Technology, Entertainment, Design Conference tells us a tale of passion. It's takes 18 minutes but is well worth the time, so find a moment, pour yourself a glass of wine (preferably Chilean) and enjoy the ride. Here are some excerpts:

---
"By age 5, I was a raging feminist even though I didn't know what the term meant at the time."

---
"The protagonists of my books are strong and passionate women. I don't make them up. I look around and see them everywhere."

---
"I fear abuse of power, and the power of abuse. Abuse trickles down from the top of the ladder to the bottom. Women and children, especially the poor, are always at the bottom of the ladder."
---
"I would love to have Sophia Loren's long legs and legendary breasts. But given a choice, I would rather have the warrior heart of these powerful women."
---
She was referring to 2004 Nobel Peace Prize Winner Wangari Maathai, (http://www.greenbeltmovement.org/) Somaly Mam , (http://www.somaly.org/) and Rose Mapendo at (http://tothemax.ca/wp-admin/www.mapendo.org)
SO……….
Here it is!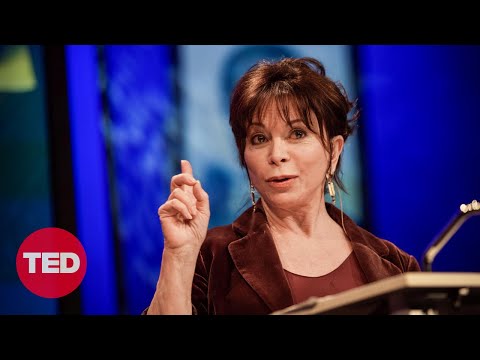 If you have any technical difficulties contact the editor and MAX will be glad to help you!
If you want to know more about Allende go to http://www.isabelallende.com/ (under "Roots" check out her family photo album.)
STAY TUNED FOR FRIDAYS POST AND LEARN MORE ABOUT TED!