Dear Love Ones,
I am just back from Turkey (more later) but have already moved on to Goats!. Next stop INDIA!
---
One of the challenges of traveling solo is getting off the beaten path, shedding the shackles of "tourism" and digging beneath the surface. Cracking the nut open and getting to the 'heart' – connecting with
people
, meeting them and experiencing their daily lives. For 3 weeks in February and March next year, I am accompanying Alexander Sourie on a Relief Ride into remote villages in The Thar desert of Rajasthan.
---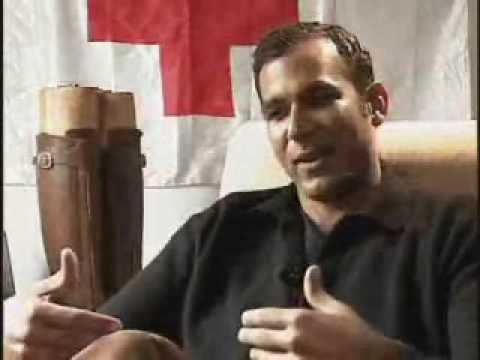 ---
That's right, we travel on horseback (part of the 'adventure' apparently), live in tents, (also part of the adventure) and are accompanied by a medical and dental team, camel wagons, and a herd of……goats! As some of you know, dear love ones I have spent the last few days gathering my flock!
---
---
Original art by Richard Hickman –   http://www.hicksartgallery.com/landscape2.html
---
It has been peachy – many of you have been so generous, "got it' and gave the goat.
---
There was also the usual group of curmudgeons, sceptics and 'smarty-pants'.
---
One friend (who shall remain nameless) suggested he didn't want me to make do with a scrawny, third world goat and was in fact off to buy
me a plump Canadian goat this very weekend.
Dear Peg. He wrote…

Sounds like a fantastic and worthwhile adventure! Ever since reading Shantaram, I've wanted to visit India and do something similar. For now, I'll have to live vicariously through you.
I'd be happy to help. In fact, I've already found a goat for you! She's a little pricier than the sub-continent goats you'll be getting used to, but I'm sure she's well worth it. I'm heading to Langley this weekend to pick her up and could stop by your apartment on Monday to drop her off if that's convenient for you. I realize it's a little early, but I'm not sure a goat of this calibre will be available come February. It will be good practice for you anyway to herd her around Denman and Stanley Park and such.
Let me know what time Monday works for you, and we'll see you then!   BRAT!
---
Someone else suggested I was obviously tiring of traveling alone, was  in search of a companion and had other things in mind for my goat!
SHAME ON YOU!
---
---
This is what another "fan" thought of my efforts…..
---
---
This is what I say to her…….
---
---
Then of course there are some
VERY DISTURBED PEOPLE OUT THERE…..
---
---
But at least he gave me TWO GOATS!

---
Alexander Sourie chooses his words carefully. "Charity" he feels, smacks of condescension. "Relief" originates from the french word "Relever", to RAISE UP. I think it will be an up-lifting experience for me more than anyone….
---
If anyone would still like to donate a goat ($75) or make a cash donation to Relief Riders please contact me by using the 'contact the editor' box at the top left of this page or go to http://www.reliefridersinternational.com/goat.htm or to provide for a cataract surgery go to

http://www.reliefridersinternational.com/sight.htm



---
---
Muchos Grassy Arse to my "Goat Givers"
---
Give it TO THE MAX!
---
 and remember COMMENTS ALWAYS WELCOME.
---